Having a great restaurant website design is vital for restaurants as it lets your restaurant get discovered online, give those who are interested a look at your restaurant space, menu, and other important information. Of course, you would still have to do the needful to have good reviews on platforms like Chope, Opentable, Tripadvisor & Quandoo etc. 77% of people who check out the reviews will then go to your restaurant website to know more (statistic by restaurantdive). That is where you convert interested visitors into actual patrons!
Singapore Best Web Design (SBWD) loves restaurant website design because it allows us more freedom to express our creativity, design a restaurant website that is unique and out of the box. Throughout our years of designing restaurant websites, we have seen how design trends and features have changed to improve conversion.
Here are 5 restaurant website designs that we love and why.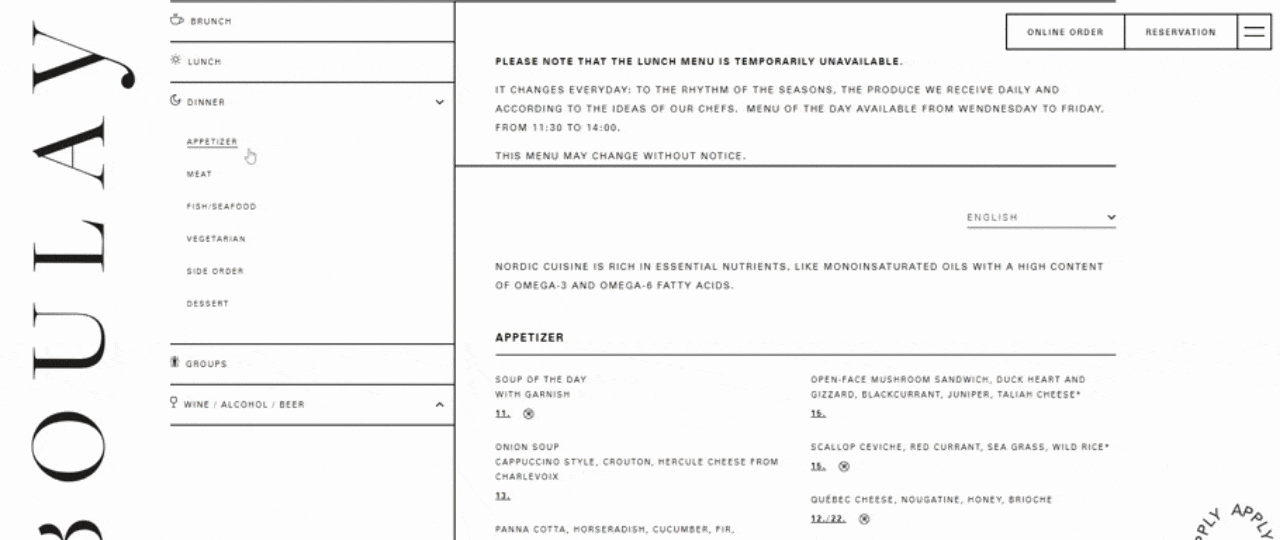 What we like about them – One of the first thing a visitor does at a restaurant website is to check out the menu. Chez Boulay does it very well by showcasing a sumptuous dish the moment you enter their menu page. A short introduction of their food philosophy makes you feel that there is a thought process in their menu creation. The usage of side menu tabs definitely does a great job in classifying the menu into different categories neatly and you need not have to scroll endlessly if you have a long menu.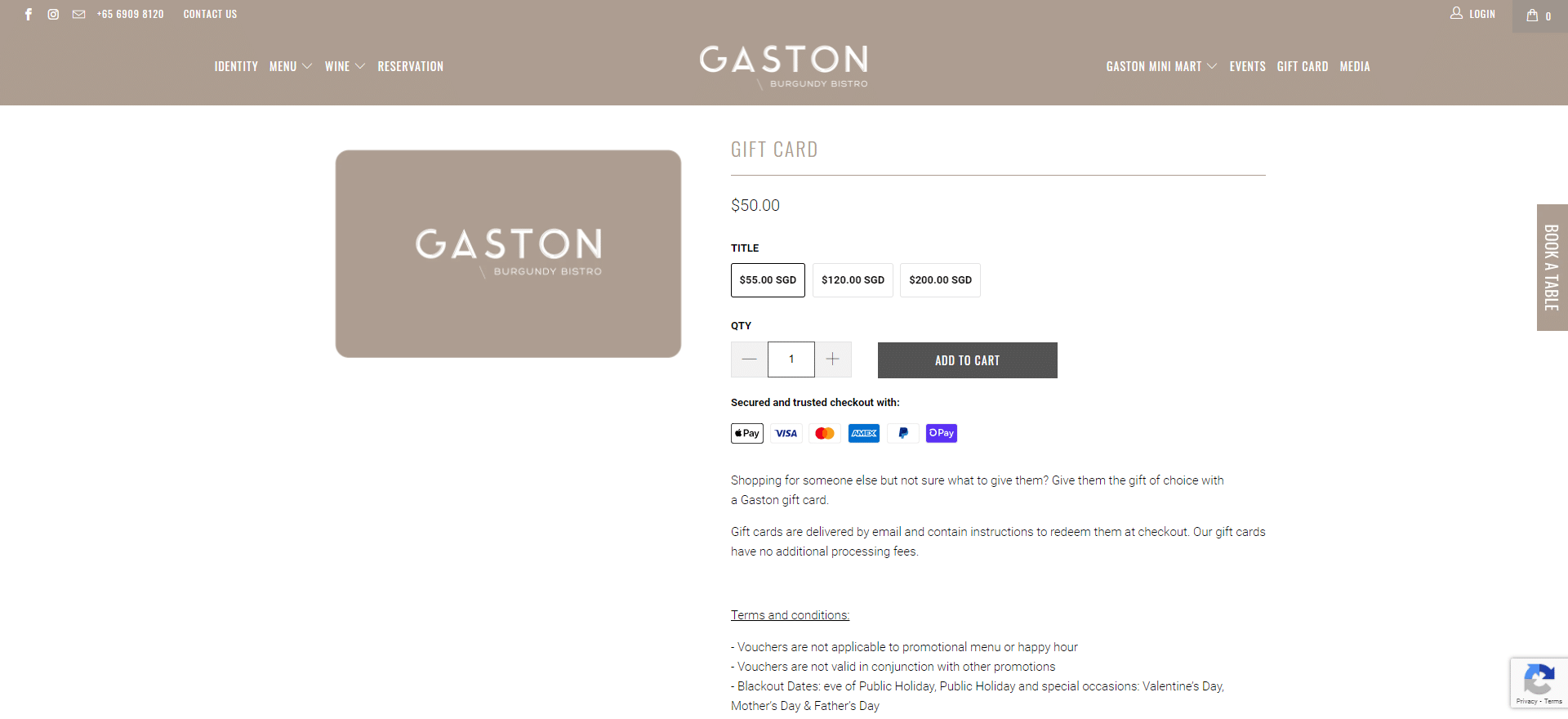 #2 – Gaston Burgundy Bistro
What we like about them – One great way of getting a return of investment (ROI) for your restaurant website is letting it have the capability to sell for you! SBWD has developed gift voucher systems for restaurants and our clients love it. Gaston has their own gift voucher system. It is simple to use, a great option for people to purchase for birthdays, thanksgiving etc. and it enhances your brand position by having something like this in-house.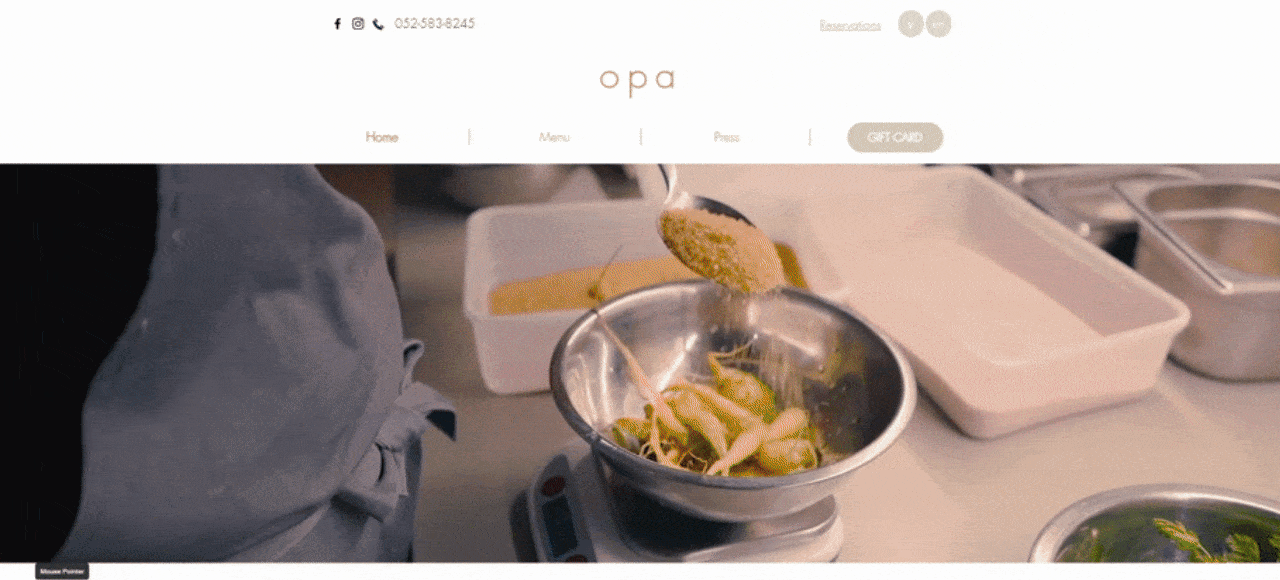 What we like about them – Opa welcomes visitors with an engaging full screen video showcasing its unique farm to food philosophy and expertise. Recent design trends have seen more restaurant website design use videos on the landing page to make it more engaging and enticing to navigate further. We have helped our clients in restaurant website design by providing food photography and videography services at an affordable cost. Half the battle is won when the images and videos on your website look fantastic.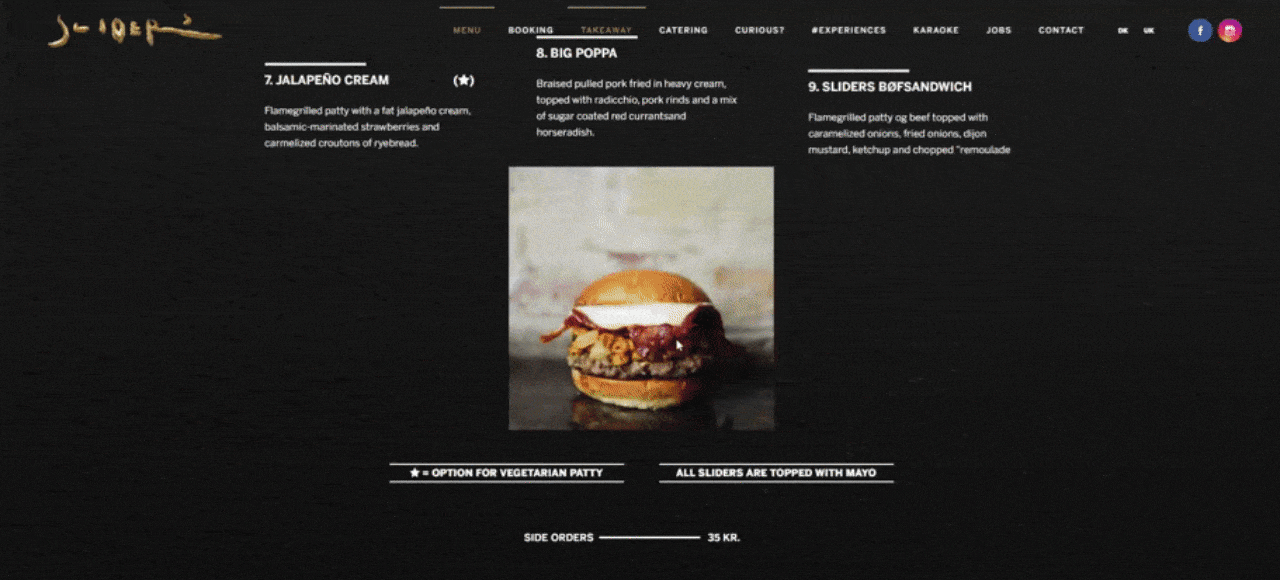 What we like about them – Sliders approached their menu design in a unique way by having both images appear when you mouse-over on their best seller dishes. A menu does not have to be boring and neat sometimes. SBWD thinks a good way to change things up is to segment your website menu page by having bestsellers paired with images to seal the deal, while the rest of the dishes and beverage can be placed below in a neat table. Remember, keeping things fresh keeps the visitors looking around your website!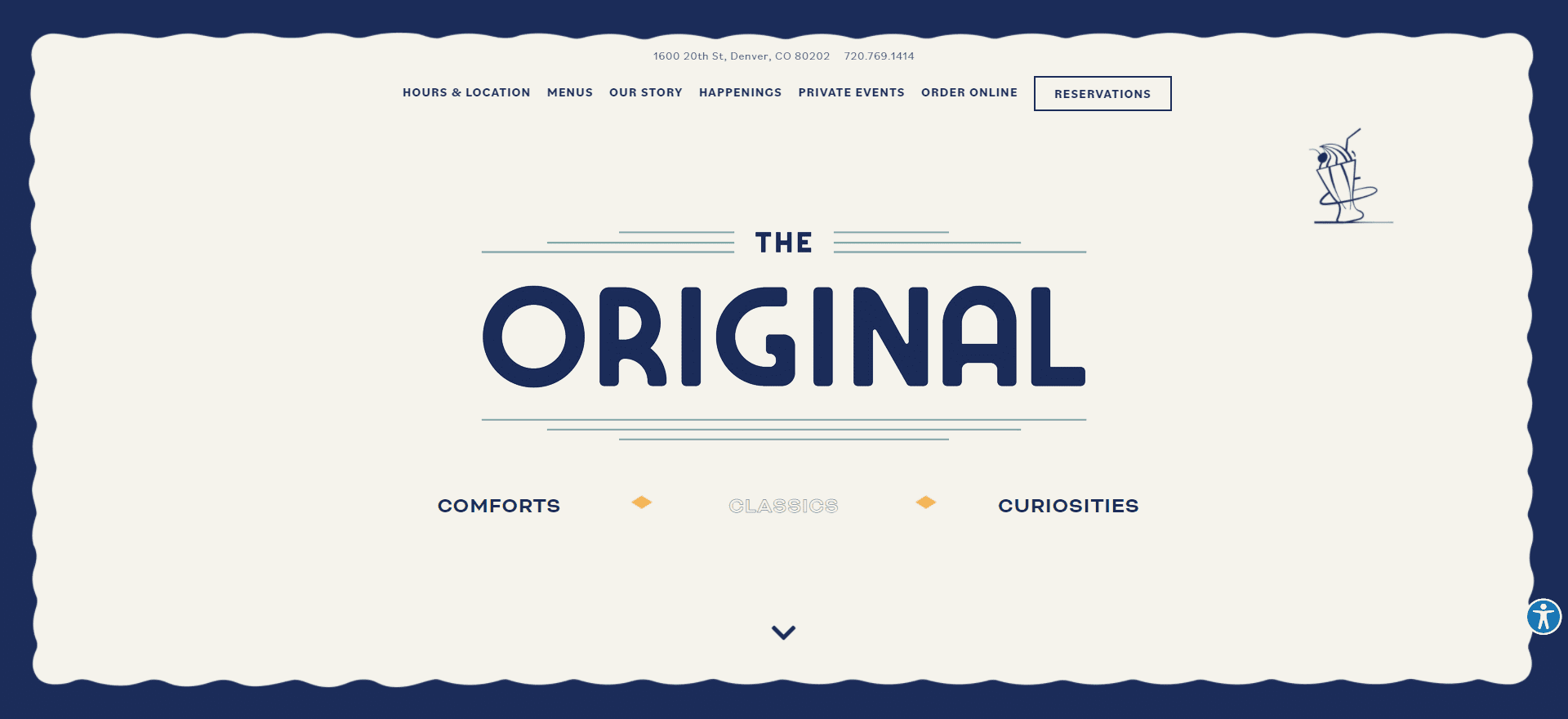 What we like about them – Sometimes a subtle touch goes a long way. With many restaurant website design going full width, they used a border design all around from top to bottom, akin to a TV screen. This keeps all their contents centralized, giving it a unique visual and constantly keeping the visitors focus on the middle. They used different shapes for their call to actions as well, going away from the standard squarish buttons that we see all too often.
Finding the right balance of beauty & function with restaurant website design.
Restaurant website design is a balancing act of beauty and function. SBWD speaks with our restaurant owners, studies the brand guide, ambience and essence before coming up with the design. We ensure that the end result is a beautiful website that is unique, enticing and effective in converting visitors to actual patrons. Speak with us and let us in on your exciting project!