A compelling online presence is pivotal for investment firms aiming to attract clients and distinguish themselves in a fiercely competitive market. A well-crafted, finely-tuned website not only enhances brand identity but also conveys credibility, trustworthiness, and professionalism. In this article, Singapore Best Web Design (SBWD) will embark on a journey to examine some of the finest investment company website designs that master the art of blending aesthetics with functionality.
Investment website design and where it stands today
The financial and investment sector is undergoing a profound digital transformation. As more investors turn to the internet for information and services, the role of a captivating and effective website has become indispensable for investment firms. It's not merely about presenting a lot of content and financial data; it's about crafting a digital experience that instils confidence and facilitates well-informed decision-making.
The challenge for investment websites is to strike a delicate balance. Based on our experience in designing and developing numerous websites in the finance and investment industry, we found that it is important to marry aesthetics with utility, portraying professionalism and trustworthiness while also offering seamless functionality and accessibility. Let's dive into a closer examination of some investment company website designs that have mastered this art.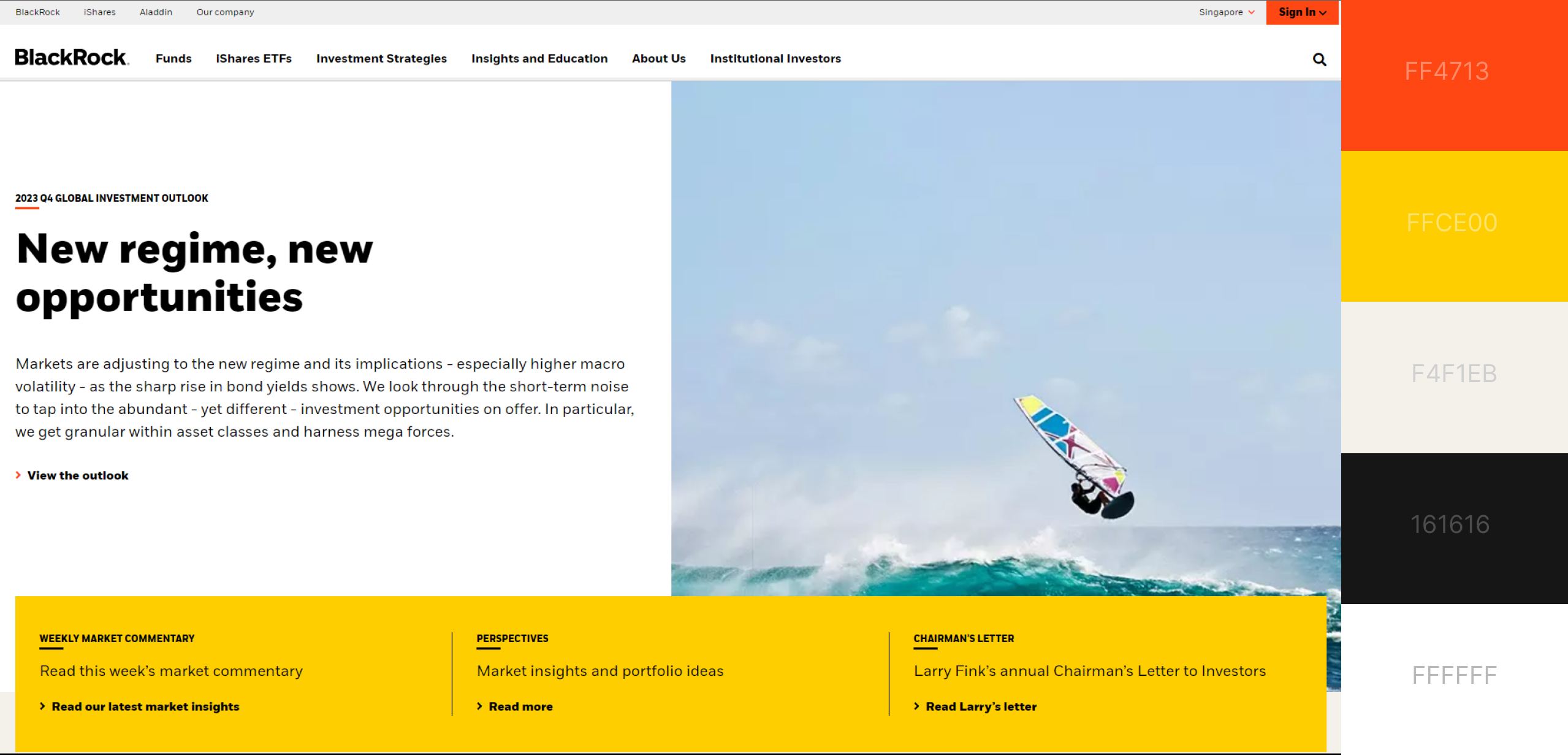 BlackRock, counted among the world's largest investment management firms, raises the bar with its company website design. A visit to their site immediately unveils a sophisticated and minimalist layout, radiating professionalism. The homepage features easily navigable menus, providing visitors with swift access to vital sections such as investment strategies, insights, and client resources. The accent colour of orange and yellow really pops as an attention grabber with the company's main colours being black and white. The judicious use of high-quality visuals and interactive charts in the inner pages also heightens the user experience, transforming complex financial data into digestible insights.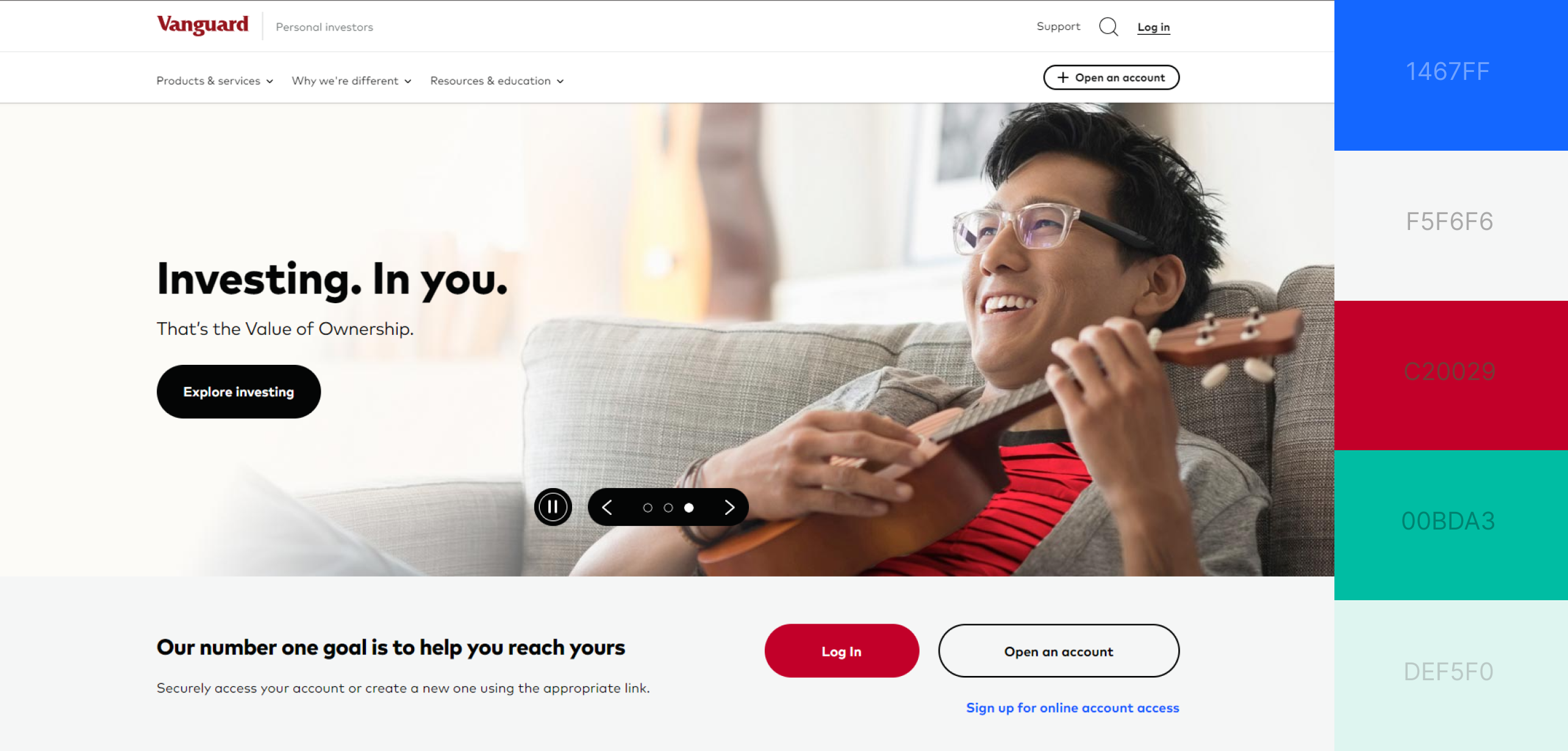 Vanguard, renowned for its cost-effective investment products, presents a company website design that prioritizes simplicity and user-friendliness. The design exudes ease of use, with the homepage prominently showcasing essential information about their offerings. The use of curved buttons on a layout with straight clean lines help them to stand out. Following recent design trends, a simple minimalist 3-button mega menu reduces choice overload for clicking and starting to browse the website, an important step to reduce drop-off rate. Accessible educational resources and tools cater to both novice and seasoned investors, with a responsive design guaranteeing seamless access across diverse devices.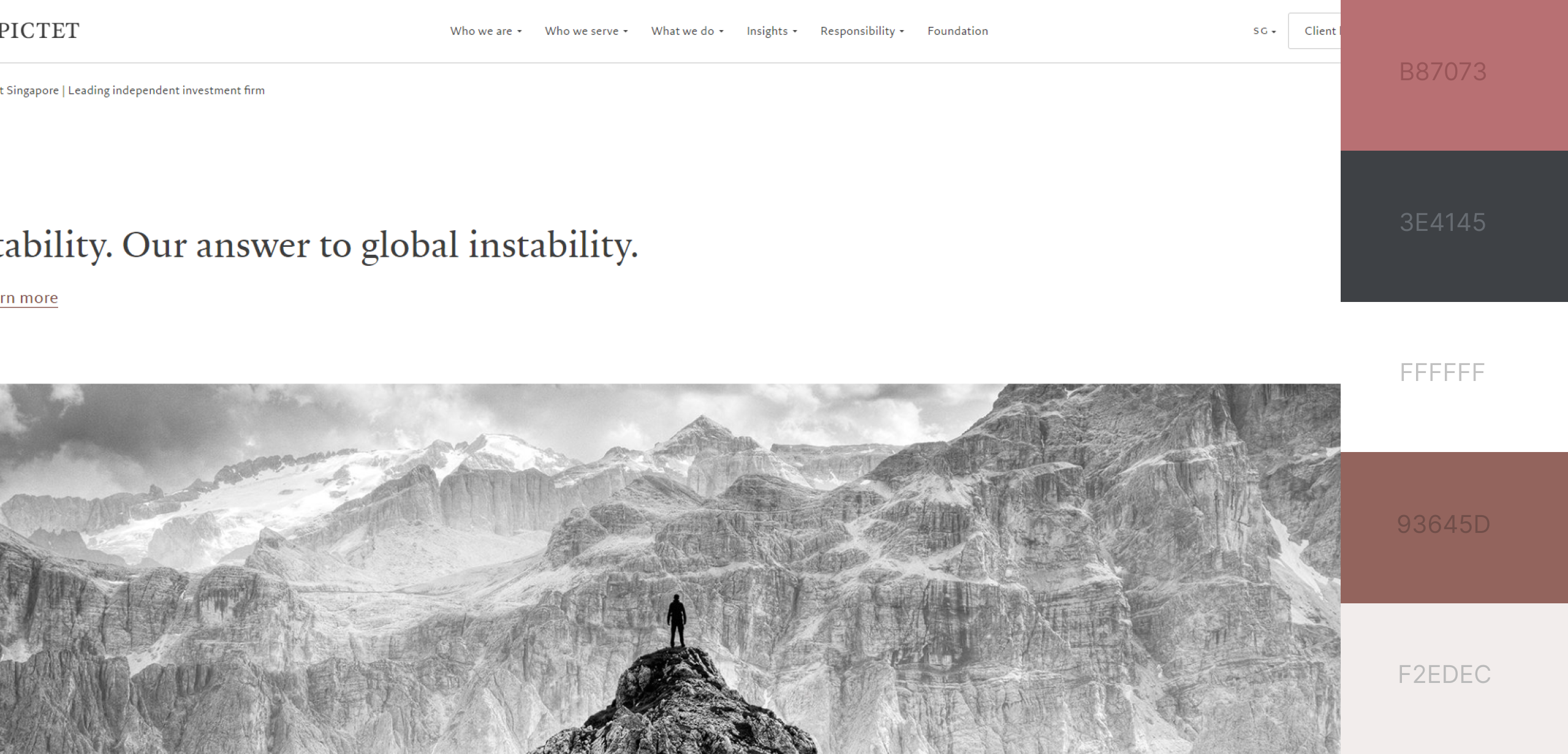 Pictet's company website design emanates elegance and professionalism. The look and feel really accentuates the company's positioning as a global leading independent investment firm. The homepage welcomes visitors with captivating visuals and a user-friendly menu. What sets this design apart is its seamless integration of content and design, making it effortless for users to explore investment solutions and insights. Near the footer of the website is a minimalist map of the Pictet offices all over the world, adding credibility to their capabilities and expertise. Overall, the site is well segmented, delivering informative yet concise content ensures that visitors swiftly grasp complex financial concepts.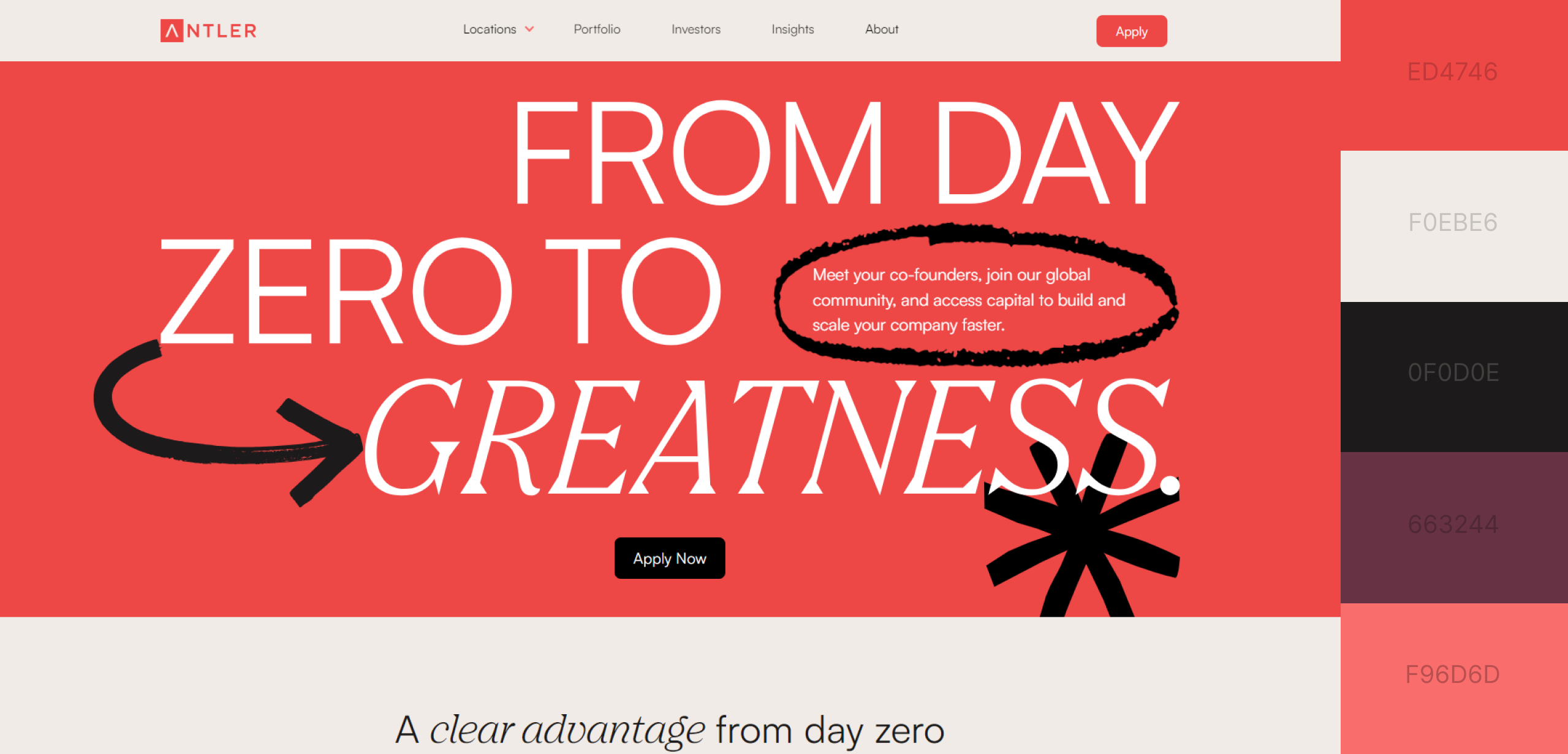 Antler, a global early-stage venture capital firm, makes an impression with its modern and visually appealing website. The site is bold in colours and typography, attracting the type of people they are targeting, forwarding thinking start-ups and disruptors. The company website design seamlessly blends storytelling with interactive elements, resulting in an engaging experience for visitors. Intuitive navigation guides users to explore startup portfolios, with multiple filters to ensure that start-ups will be able to find similar success stories within their industry and have confidence that Antler can take them to the promise land. This design resonates with the firm's innovative approach to investing and partnership.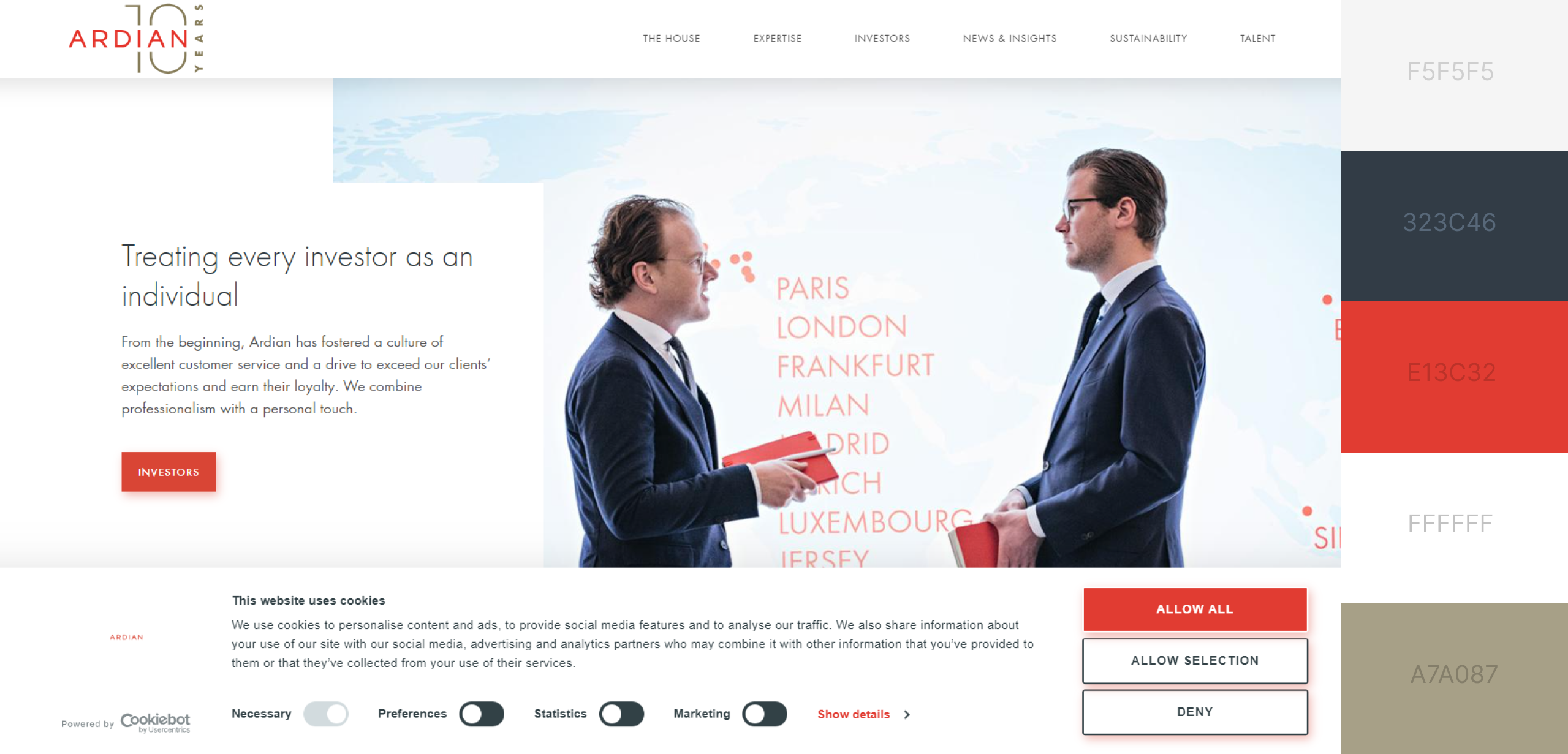 Ardian's company website design embodies professionalism and expertise. The homepage features a clean and organized slide by slide user experience (UX) layout that eases access to information about the firm's investment solutions and insights on the landing page. Every slide is carefully crafted to look different and deliver a simple message that will not be missed. Interactive elements, such as informative videos and charts in the inner pages further enrich the user experience. The site's responsive design also guarantees accessibility across various devices.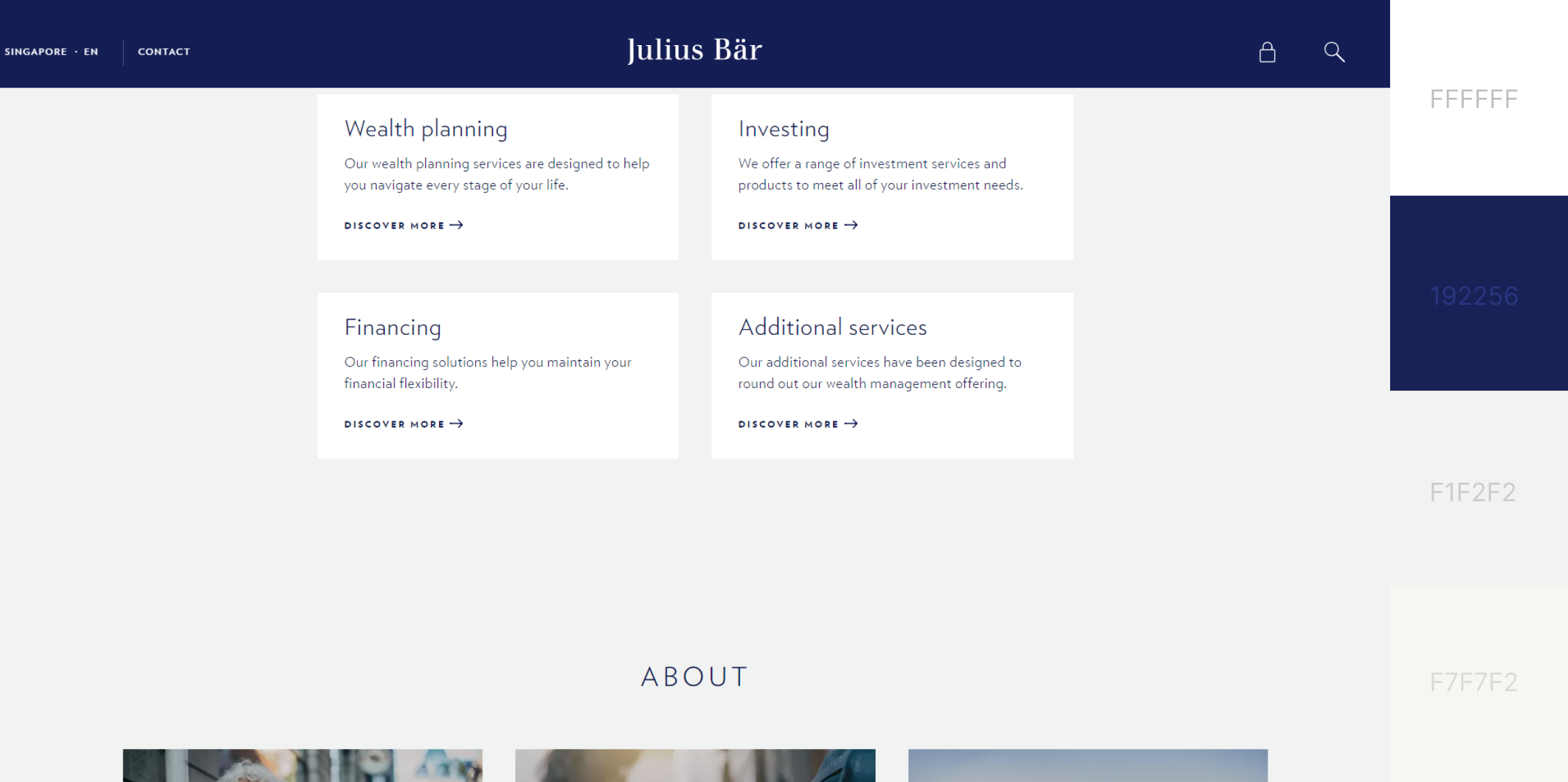 Julius Baer's website captivates visitors with its sleek and sophisticated design. The homepage showcases impressive visuals that tries to connect with the visitor right from the start. It shows images related to most popular reasons for investment and 'What matters to you'. Contents on the site is centred around the bank's commitment to excellence and a client-focused approach. Clear typography and straightforward navigation facilitate a seamless user experience. The company website design adeptly combines financial information with engaging content, appealing to both investors and individuals seeking financial insights.
In the realm of financial and investment firm website designs, the initial impression carries immense weight. These exemplary investment websites not only demonstrate the companies' expertise but also prioritize user experience and accessibility. Successful investment company website design harmoniously combines professionalism, user-friendliness, and informative content, catering to both fledgling and seasoned investors.
If you are a part of the investment industry or considering a website redesign, take inspiration from these outstanding designs. Remember that the key to an effective investment website is achieving a harmonious balance between aesthetics and functionality while delivering valuable insights to your audience.
In the digital era where trust and credibility reign supreme, a thoughtfully designed website can serve as the most invaluable asset.
Speak to SBWD today if you are looking to create a new investment website or revamp your existing website that will set you apart in your industry.