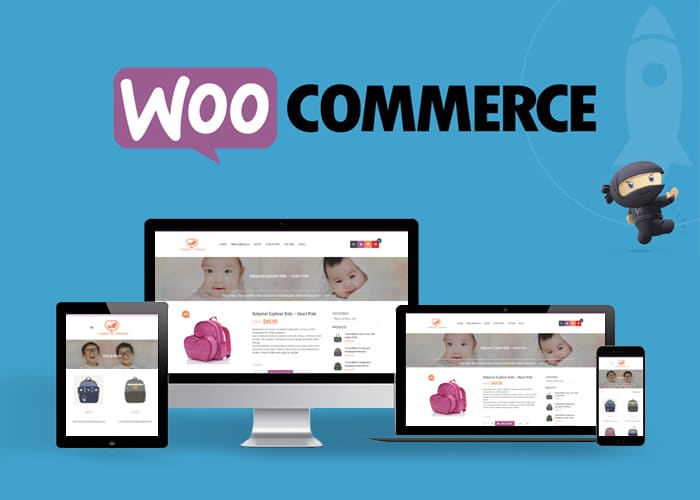 Times are changing, more and more people are spending their time shopping from the comfort of their homes. Knowing this, you are ready to take your business into the online shopping world. It's time to let us get your E-Commerce website up!
But how do you know which platform is suitable for your brand? Let's take a closer look at WooCommerce, an open-source platform that is extremely easy to use yet feature extensive, downloaded by 25 million online retailers worldwide.
WooCommerce was built with developers in mind, and its open-source community is stronger than ever. Need more than the standard suite of features WooCommerce offers? Go to their extension store to find over 1000 extensions that can customize everything and anything for your website.
This allows developers like SBWD to modify the codes and enhance or customize WooCommerce to tailor-fit your requirements. Customising features from Marketing, Payments, Inventory, Shipping, Navigation and the list goes on. You name it, we are able to do it.
3. Great Platform to Start With.
SBWD is able to use WooCommerce to give you a professional E-Commerce website that is simple-to-use. Perfect for business owners just starting out with the online retailing game. It has everything you need and more.
The beauty is the ability to enable and disable what you need as you grow. Detailed order tracking? Check. Customer engagement tools? Check. Order history and transactions? You got it. What else? Discount codes, tax settings, inventory management, domestic and international shipping, notifications, multiple payment gateways and so forth.
WooCommerce allows your website to be more than an E-Commerce store. By working together on the wordpress platform, you can manage both your website and your products on one centralized system. Using wordpress ensures that your website is always SEO-friendly and that the content management system (CMS) for your other pages such as your blog posts are easy to manage and use. The upside is amazing.
Here at SBWD, we can say that WooCommerce is effective, secure and expandable for SMEs who want to get started selling online.
Interested to use WooCommerce for your business? Get in touch with SBWD today or call us on 6513 2702 for a free site assessment and advice.