In this digital world we live in today, every company needs to have an effective corporate website simply because the website is often the first place that potential customers, investors and job seekers go to learn more about your organisation. The site should convey the company's vision and values and it can only be achieved with professional corporate website design, proper functionality and user-friendly navigation.
Studies have shown that a badly designed website will in fact be even worse than having no website at all! PeopSingapore Singapore le will never go on a date when they don't like what they see; but people have gone on blind dates before.
Here are some examples of corporate website design Singapore done well and why we like them.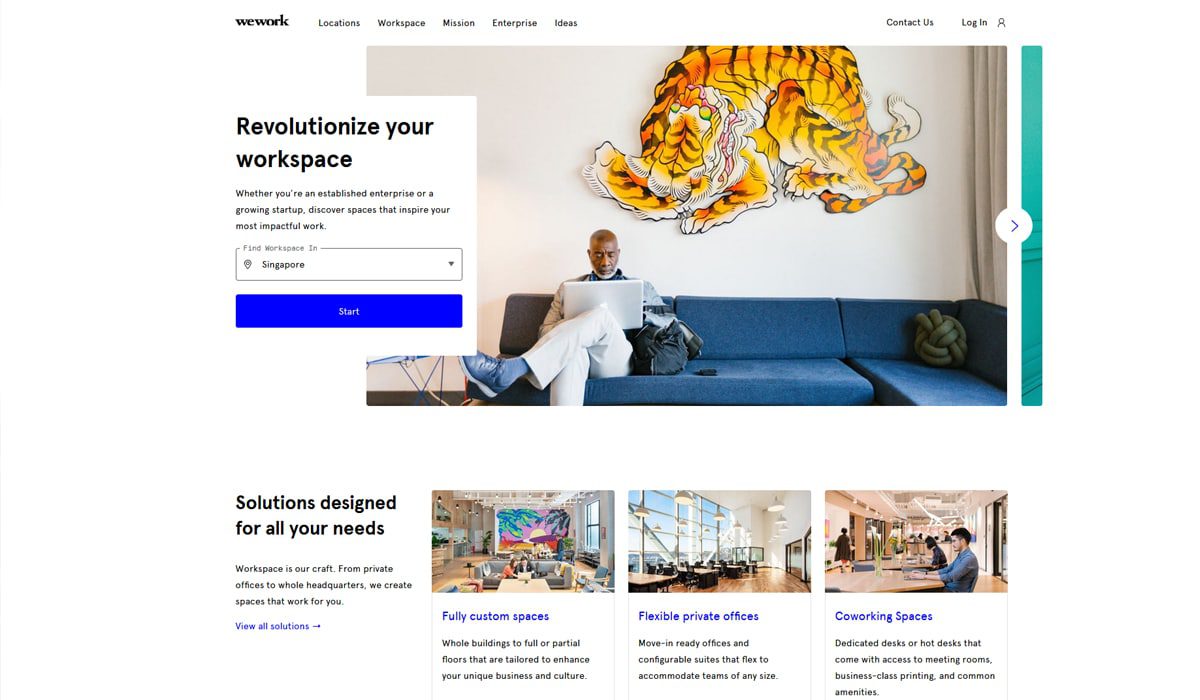 wework corporate website design – www.wework.com
What we like about them – Well, they may have fallen from grace, but wework managed to reach those dizzying heights because of their strength in marketing and their corporate website design played a part too. IP address detection to know that I will be looking for a space in Singapore is a great touch, investing in taking beautiful photos to impress would-be tenants and a great use of colors for the site.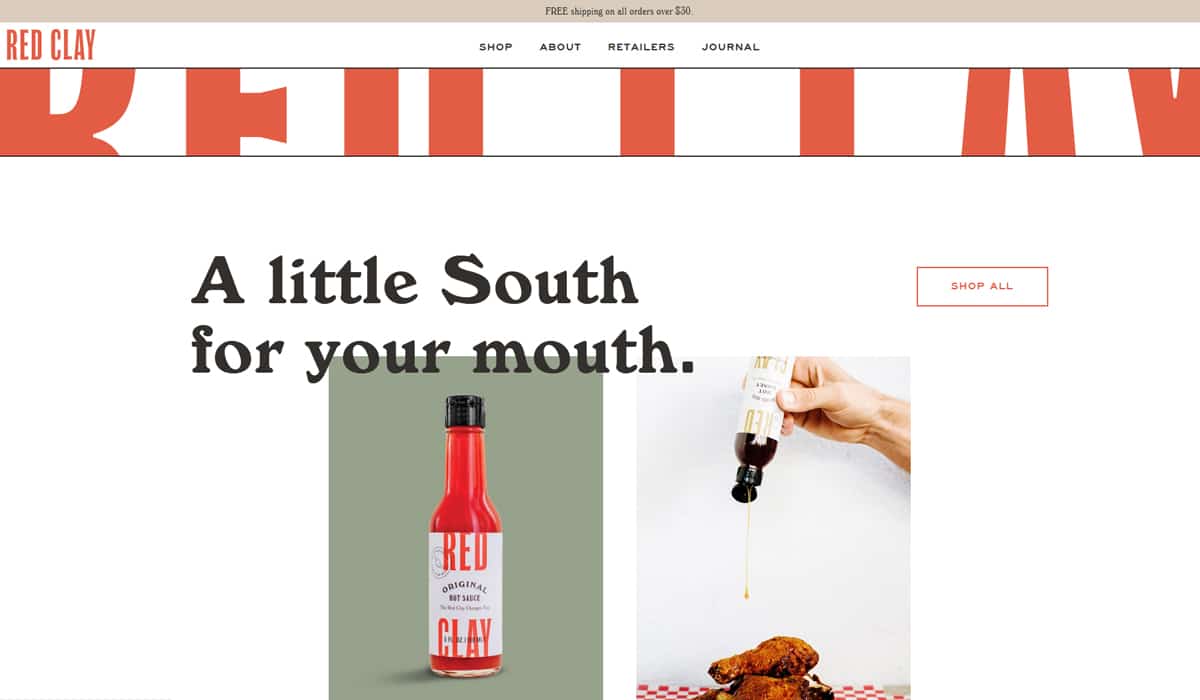 Red Clay corporate website design – www.redclayhotsauce.com
What we like about them – Great domain name for a start-up website! The name sums up what they are selling. Don't be afraid for your domain to be a little longer if it helps 'say it all'. Strategically placed call-to-actions (CTAs) and a smart touch to show concept shots of hot sauce being used when you mouse-over on the product image.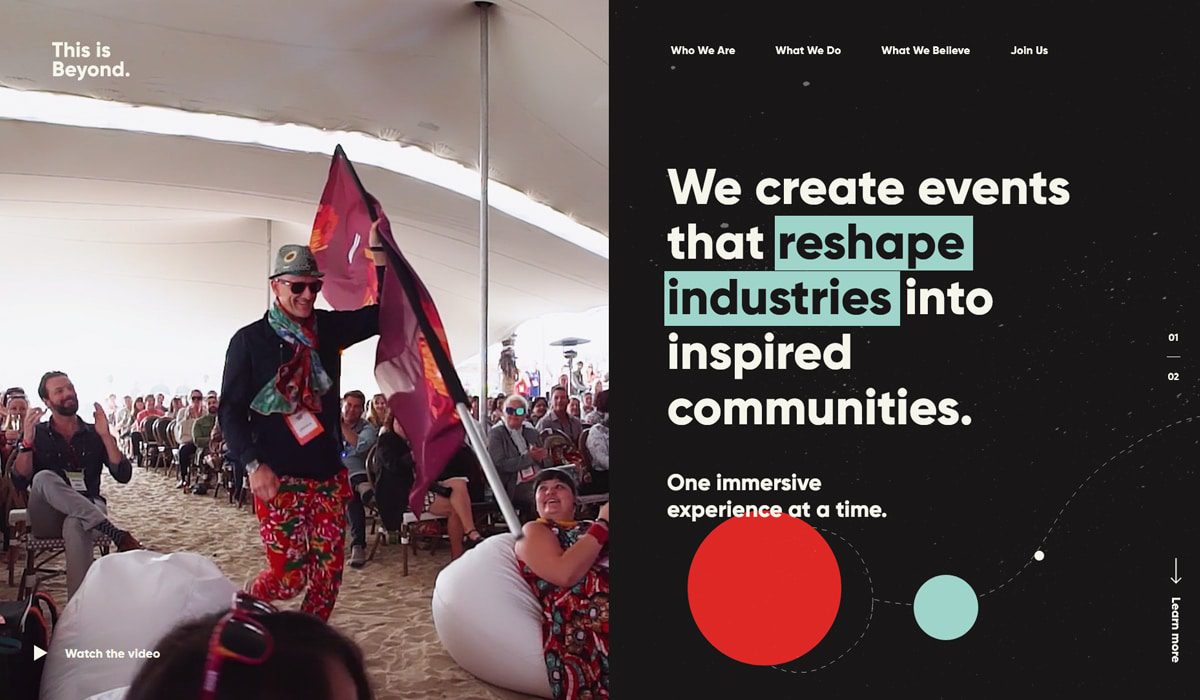 This is Beyond corporate website design – www.thisisbeyond.com
What we like about them – Events company. Split screen design has been the trend for a couple years now but they make great use of it by showcasing a beautiful produced corporate video on the left, with the company slogan on the right. Just looking at this without scrolling and they have already built a great first impression.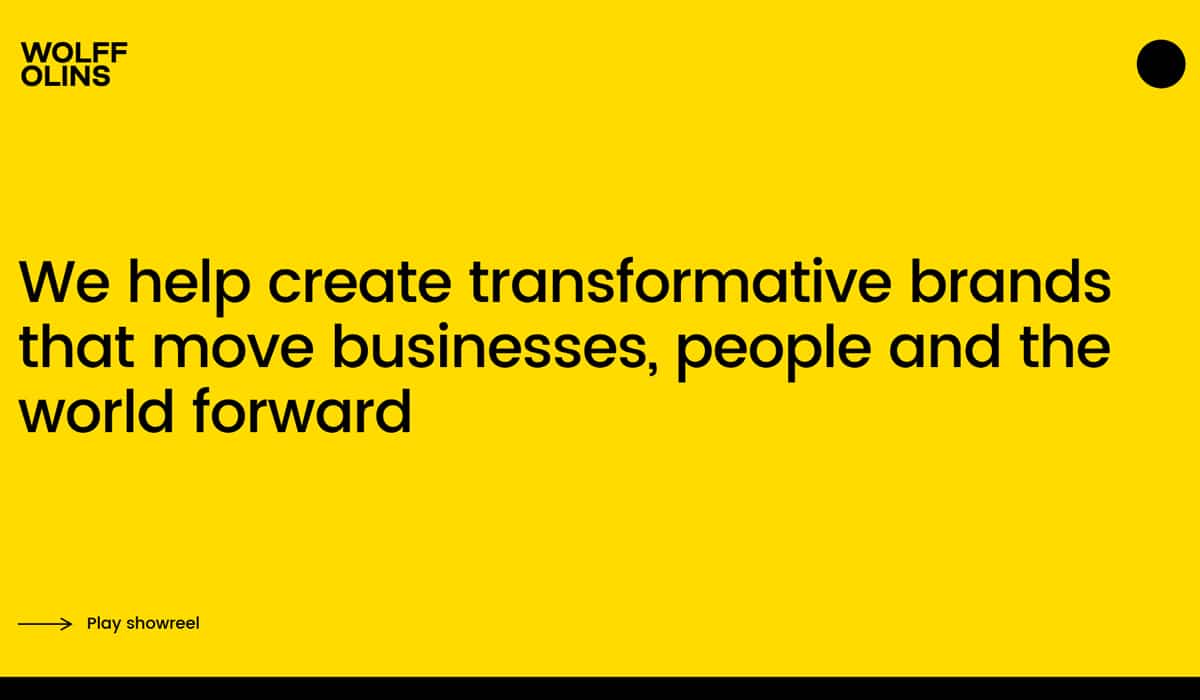 Wolff Olins corporate website design – www.wolffolins.com
What we like about them – Do not be afraid to stray away from images. Sometimes impactful typography works so much better. Your corporate website design concept should convey what your company represents. A branding agency should have a website that is bold, creative and visually stunning. Wolff Olins does just that.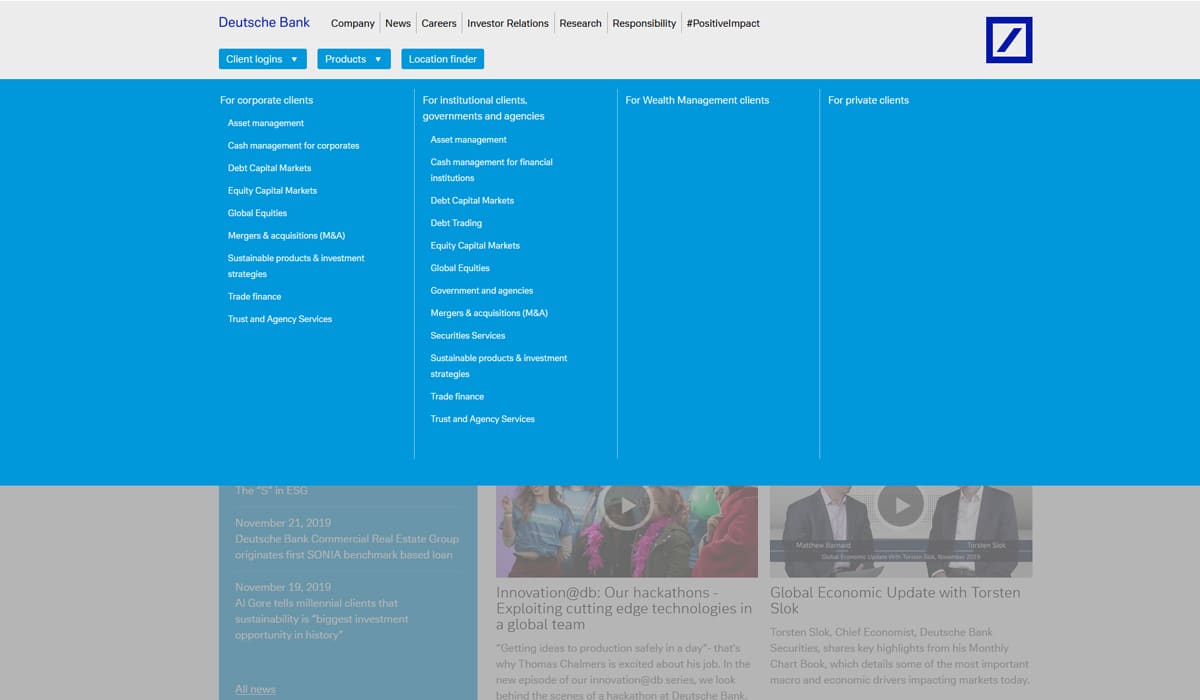 Deutsche Bank Corporate Website Design – www.db.com
What we like about them – Extremely clean lines across the website and short sentences to make every component easily readable. We love the use of the mega menu drop-down, which really helps to show all available pages at one go instead of hiding pages in layer 3 or layer 4.
There is no one size fits all approach when it comes to corporate website design because companies in different industries appeal to their target customers differently.
That is why Singapore Best Web Design (SBWD) continuously studies the hows and whys of corporate website design Singapore to design effective websites for our customers to stand out and increase lead conversions. Contact us today and let's make a change.