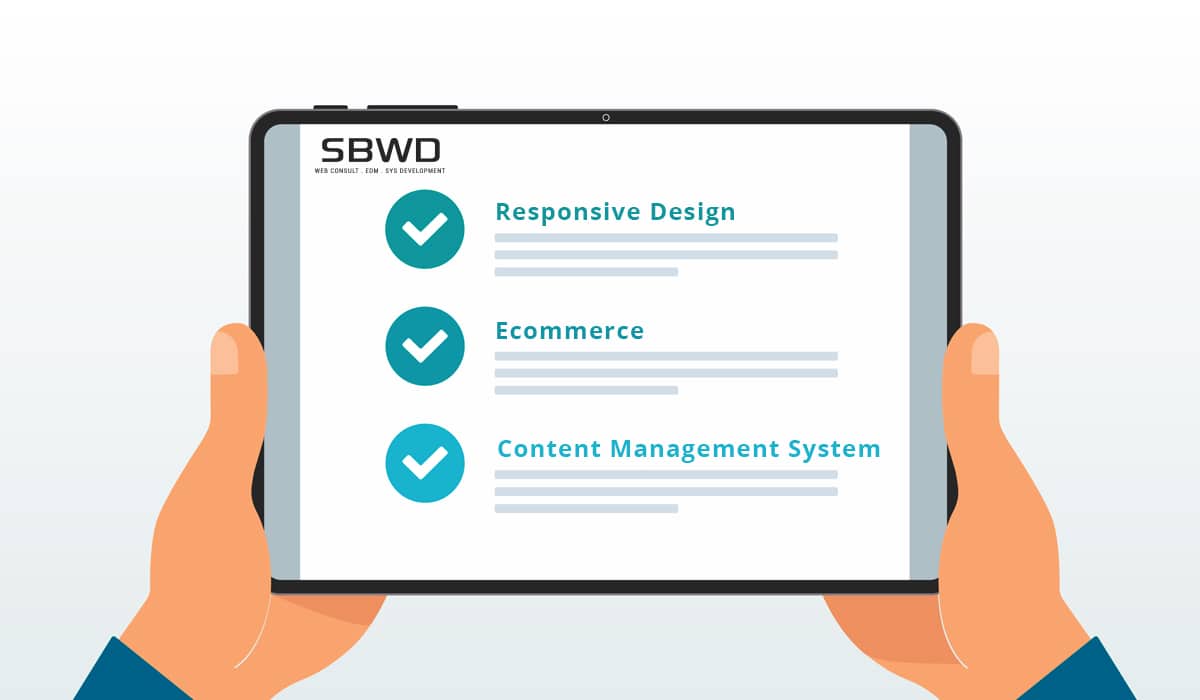 SBWD is a web design company Singapore that can offers a wide range of digital services for your business. The most standard service SBWD and other web design companies provide will be website design and website development.
An experienced web design company will first understand the need for the business, then design an informative website to showcase products and services meant to engage the right demographic of online visitors. The main emphasis of corporate website design will be designing an interface that can easily attract and engage prospective customers. From an experienced website company like SBWD, it will be normal to expect services like:
Responsive Website Design: SBWD offers a complete web solution by ensuring that the website will cater for viewing on all devices, from PC to tablets to mobile devices. We will study and tweak the website design and layout when viewed on different devices to keep the website looking eye-catching and still user-friendly.
Ecommerce website design: An attractive commercial website is needed to showcase products and services to improve brand awareness and allure buyers. A reputable website company will help businesses determine the target audience and cover the business objective when designing a website.
CMS Themes / Landing Page Design: An experienced website design company Singapore like SBWD will know that first impression matters and that the landing page is the most important page on the entire website! Also important for a website is dynamic content on the landing page and sub-pages in order to stay relevant on search engines. We develop all websites with a backend CMS (Content Management System) such as WordPress or Drupal, that will allow for better content management, helping a website to rank higher on search engines.
In addition, all websites should be designed and development with the capability to support different marketing tactics like Search Engine Marketing (SEM), Search Engine Optimisation (SEO), Pay-Per-Click (PPC) and other activities. Thus, It is important to look for the right service provider and understand the web design services Singapore they can provide when you engage them.